Staff
OWNER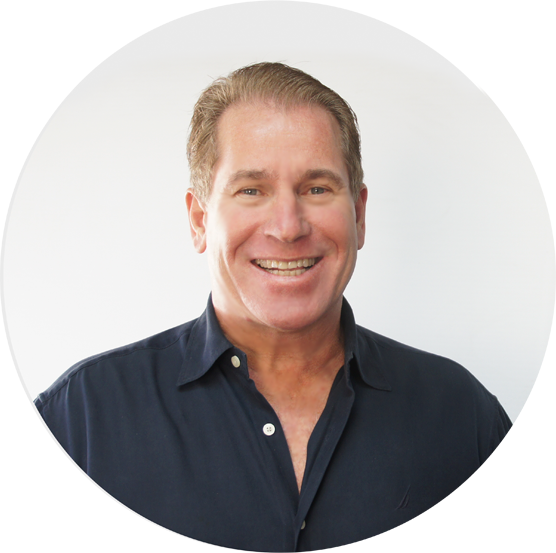 Phil Engs
President & Owner
Phil was born in Montreal but grew up in St. Catharines and attended Sir Winston Churchill S.S. He graduated from Queen's University with a degree in Mechanical Engineering in 1980 and went on to work in the petroleum industry in Brazil & Iran. Phil started CMH AUTO SUPERSTORE in 1993 after returning to Canada. He is happily married to Annie Fortier from Candiac, QC and they have 3 children born in 1998, 1999 & 2002. Phil enjoys travel, boating, skiing, and reading. Phil can speak some Portuguese, French and a bit of Spanish.
SALES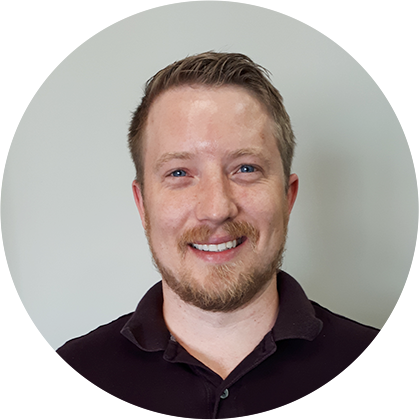 Graham Scholl
Sales Manager
Graham was born and raised in Niagara and is the oldest child from a family of eight kids. He has five younger brothers and two younger sisters who have all grown up and gone to School in Niagara. He attended the St. Catharines Collegiate SS and completed a diploma program from Niagara College in Recreation and Leisure Services. He then spent five years in North Bay Ontario working and completing his Bachelor's Degree in Physical and Health Education from Nipissing University. After university, he moved back to Niagara and has been working in the Retail Electronics industry both at Future Shop and most recently at Henrys Cameras. For fun, Graham enjoys volleyball, cycling, hiking, and camping. He recently got married to his wife Alicia and they have two dogs named, Riley and Chase
You can reach Graham at graham@cmhniagara.ca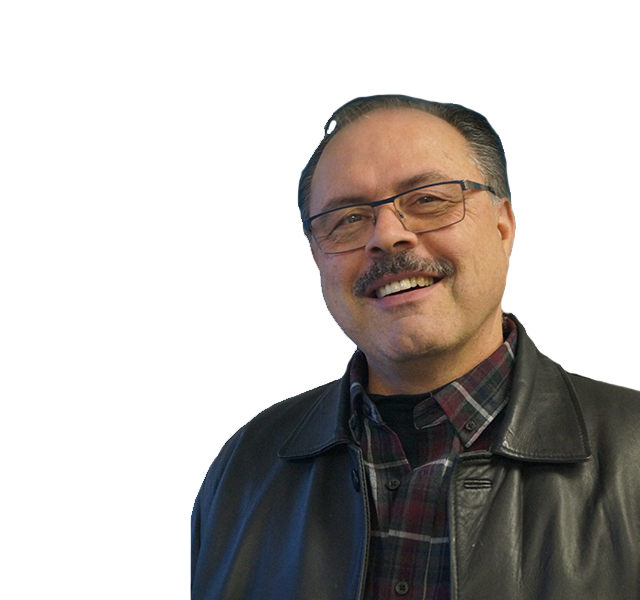 Raymond Blais
Sales Consultant
Raymond was born and raised in Fort Erie and has been residing in Wellend, ON since 2003. Over the years, Raymond has accomplished quite a bit. He graduated from Niagara College with Honors in Business Accounting. Helped raise his 3 children – Matthew, Sarah and Nicole. Coached Minor League Soccer & Hockey for 10 years and coached a junior golf team in New Likseard.
Raymond starting his career in the automotive industry in 1993 at Nemeth Lincoln Mercury – which is the same building where CMH Auto Superstore is located today! He has 18 years' experience with Hyundai vehicles, as well as many other makes and models. Customer satisfaction has always been his #1 priority and the reason for his success in the car industry. It was a logical choice to join the CMH team, as they've won many awards for superior customer satisfaction and best in class value pricing.
In his spare time, Raymond enjoys golfing.
You can reach Raymond at raymond@cmhniagara.ca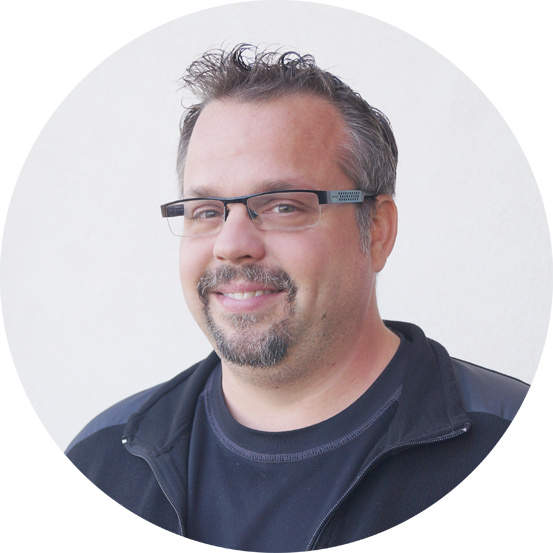 Michael Holder
Sales Consultant
Mike is happily married to Julia for 15 years. We have 2 wonderful children, Cole and Ella. I have been in the car business for over 20 years, going back to owning several dealerships with my family. I am now happy working for Phil here at CMH. Knowing we have the same objective in giving a great customer experience.
You can reach Michael at michael@cmhniagara.ca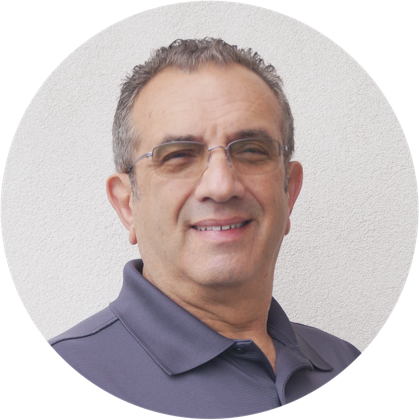 Sam Agostino
Sales Consultant
I was born & raised in Niagara, I have resided in Fonthill for the past 25 years. I'm married with 2 adult children & have been employed in retail automotive for 25 years with various manufacturers. I love motor sports, a big F1 fan, fond of classic motorcycles & enjoy off shore fishing. I have coached both minor basketball & hockey. Have a great love and respect for all our lakes and oceans!
You can reach Sam at sam@cmhniagara.ca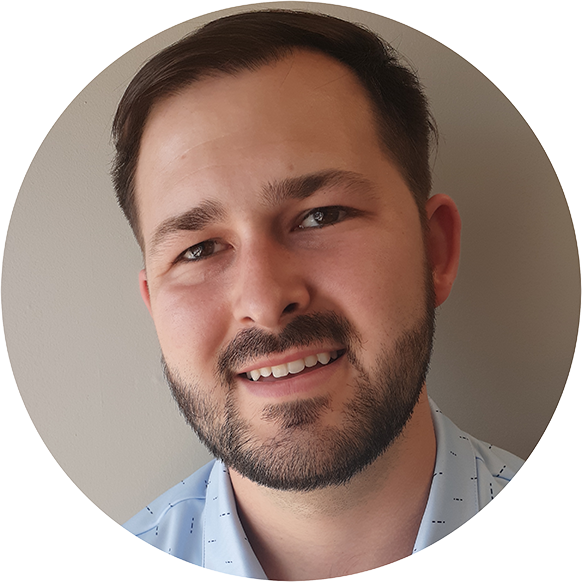 Lucas Smith
Sales Consultant
Born and raised in St. Catharines and still living in the north end. Lucas likes to keep fit in his spare time. After high school, he attended Mohawk College in Hamilton and earned a degree in Business Marketing. Three years ago a family friend suggested he try car sales due to his outgoing personality. Sales of new vehicles was very limiting so a move to CMH Auto Superstore with it's huge inventory of used vehicles has provided a welcome challenge. Lucas invites all his friends and acquaintances to stop in and see him for a great deal on a used vehicle.
Adam Courchesne
Sales Consultant
Adam was born and raised in Niagara and is the youngest sibling from a three-kid family. He attended French school his entire life and graduated from Jean Vanier in 2020. He proceeded to work in the trades after high school with his dad while still working at My Place Bar and Grill on the weekends. Adam is infatuated with all sports his favorites being Golf, Hockey, and Snowboarding in the winter months. Adam found a love for cars at a young age and has now decided to help people find the perfect car for them as his career.
You can reach Adam at adam@cmhniagara.ca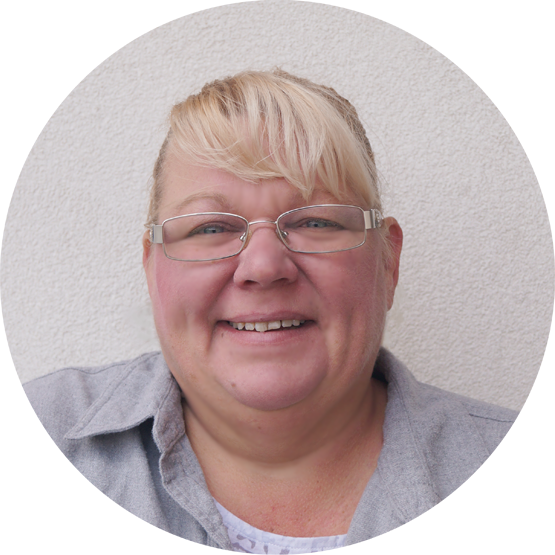 Laureen Lowden
Inventory Coordinator
Laureen has been with her partner Dave for over 15 years. Together they have 3 children, 2 grandchildren and another on the way. Laureen has been in the Automotive industry for a better part of 25 years. She enjoys getting out there and meeting new people on a daily basis.
FINANCIAL SERVICES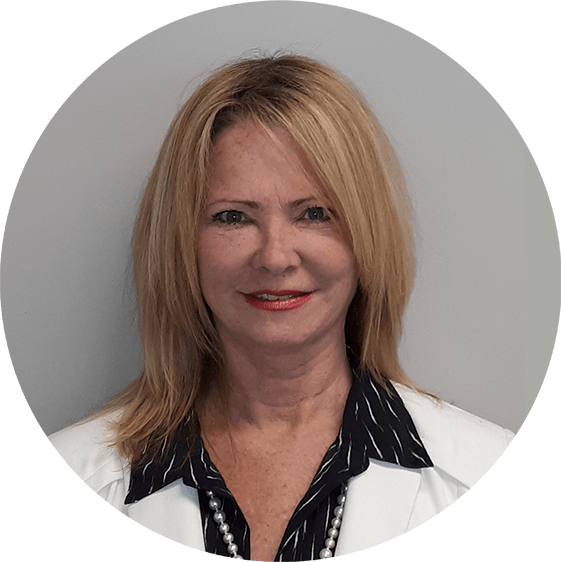 Lisa Sanecki
Finance Manager
Lisa spent 15 years in banking prior to joining Gillespie's Pontiac/Buick/Cadillac in Welland back in 2001. Remained there as a Financial Services Manager until 2011 when GM shut down the dealership. The last 8 years, Lisa was commuting to Burlington to work with the Paletta Group. Since her 3 boys are active in travel sports, Lisa was looking for an opportunity closer to her home in St. Catharines. She is excited to join the CMH team due to the double bonus of being able to spend more time with her family and working for a dealership with such a strong reputation for customer service. Lisa uses her vast experience in the lending and financial services industry to help make each guests purchase as stress-free and simple as possible.
You can reach Lisa at lisa@cmhniagara.ca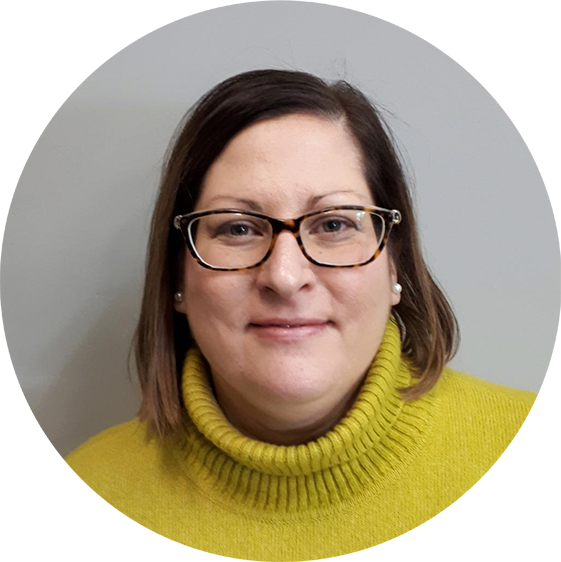 Sandra Hoyte
Finance Manager
Sandra was born and raised in the Niagara Region. She currently resides in Welland with her husband Gregory and their two beautiful daughters. They have also taken on guardianship of their nephew. Travelling and cooking are her two favourite passtimes. Sandra is very happy to join the team at CMH because of their great customer service reputation and the fact that her work commute was shortened considerably. With over 20 years of banking experience Sandra can quickly find the best solution for any type of credit history. Sandra takes pride in helping her guests get the best experience possible as well as taking the time to explain the many products available to protect their investment.
You can reach Sandra at sandra@cmhniagara.ca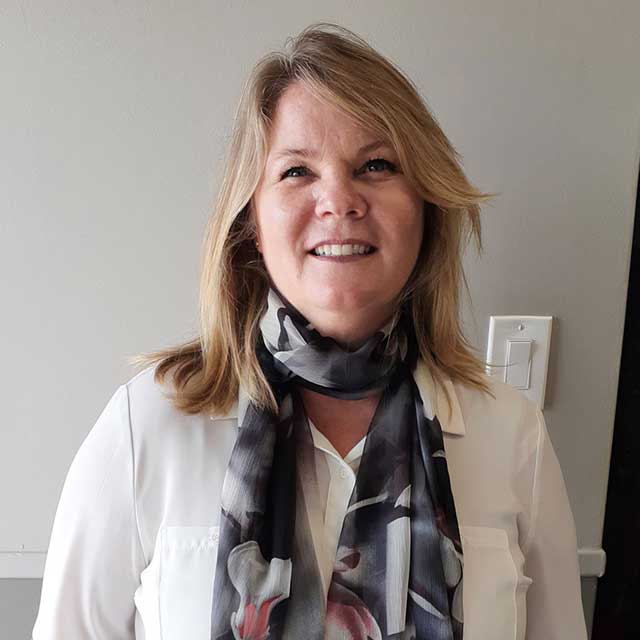 Krista Caperchione
Finance Manager
Krista jumped at the opportunity to join CMH Auto Superstore because she feels that the customer service reputation of the dealership mirrors her own desire to put the customer first. She has previously worked as a financial planner for TD Bank. Her previous experience helps her to tailor vehicle loans to each of her guests needs. CMH is a family oriented business which fits well for Krista and her family. Krista has been married for 23 years and has two daughters, Hannah and Karlie. The family loves spending time at the cottage and enjoying the outdoors.
You can reach Krista at krista@cmhniagara.ca
ADMINISTRATION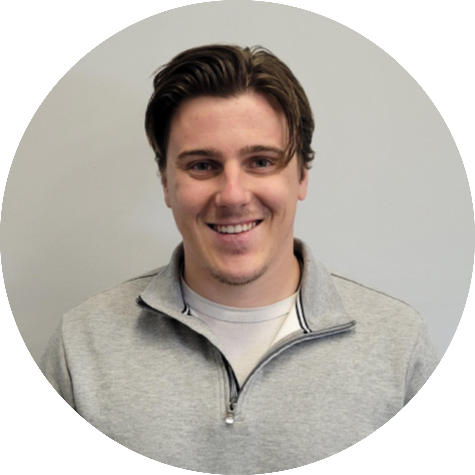 Kelvin Fortier Engs
Operations Manager
Kelvin is CMH's Lot & Operations Manager and is responsible for price management, vehicle appraisals & triaging as well as online management. He has been working for CMH part-time since 2012 and became a full-time employee once he completed his studies. He has worked in multiple areas of the company including the clean-up crew, driving, and assisting in lot management which led him to become the current Lot & Operations Manager. Kelvin studied business at the Goodman School of Business at Brock University and received his degree from Niagara College. He received a full French education until university, graduating from Saint Jean-de-Brébeuf High School (formerly known as Jean-Vanier). Kelvin enjoys hanging out with his dogs (Lulu & Frankie), supporting his favorite sports teams, and getting together with friends.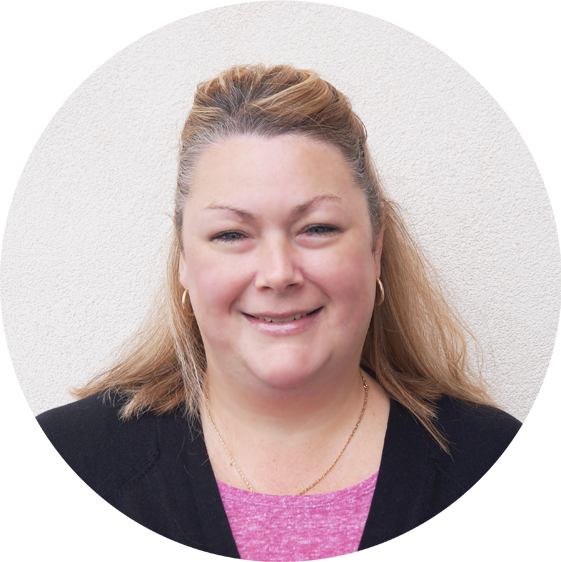 Lindsey Benincasa
Head of Accounting
Lindsey has been married for 12 wonderful years to her husband Domenic, who owns and operates Rob's Transmission & Auto Service Inc. They have an amazing son Gabriel, who is their world! Lindsey had worked in the Tourism Industry and made the move to the Automotive/Accounting field 7 years ago, without looking back. When she's not at work, she helps coach Gabriel's soccer team and she is his #1 cheerleader at all his baseball games.
You can reach Lindsey at lindsey@cmhniagara.ca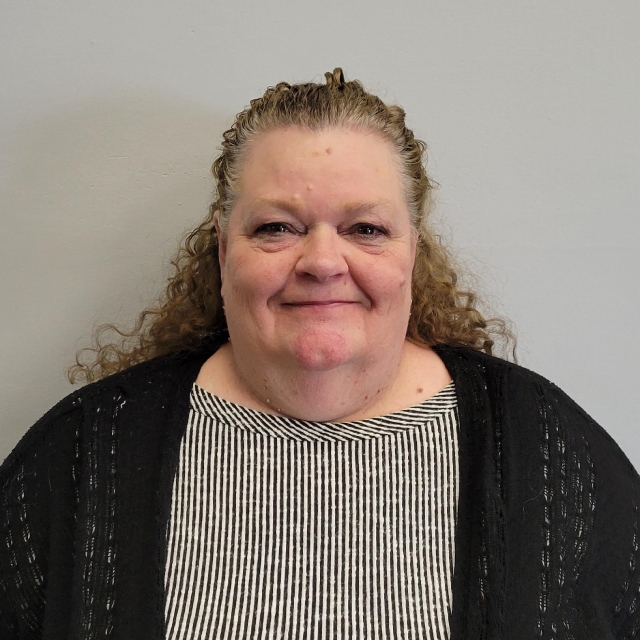 Tracy Jackson
Service Reception/Advisor
Tracy was born and raised in Northwestern Ontario. She moved to the Niagara Region in 2000. Tracy resides in Thorold with her partner Larry. They enjoy spending time with their children and grand children.
SERVICE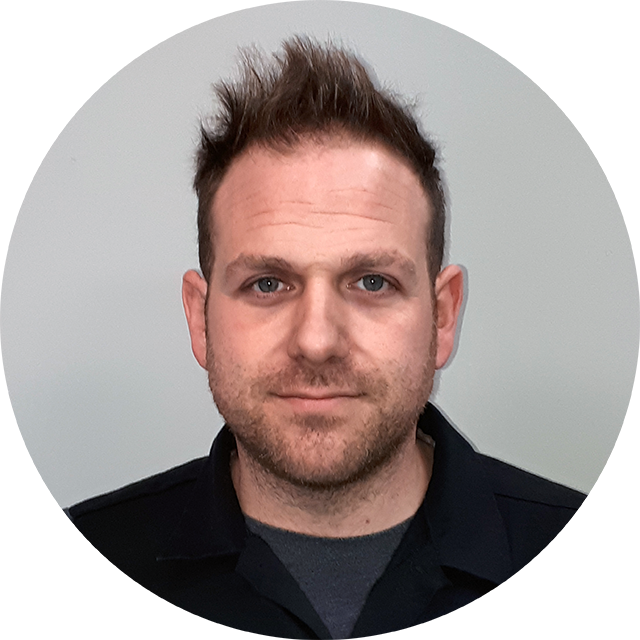 Graham MacKay
Service Manager
Graham has worked as a technician for 17 years, and for the last 7 years, has been working in the used car sales industry.
When Graham is not spending time with his wife, son and their three dogs, he enjoys boating, hockey and working on his hobby farm.
Graham is driven to make sure your service needs and requirements are met to his standards. He strides to make your service experience the best that it can be.
You can reach Graham at service@cmhniagara.ca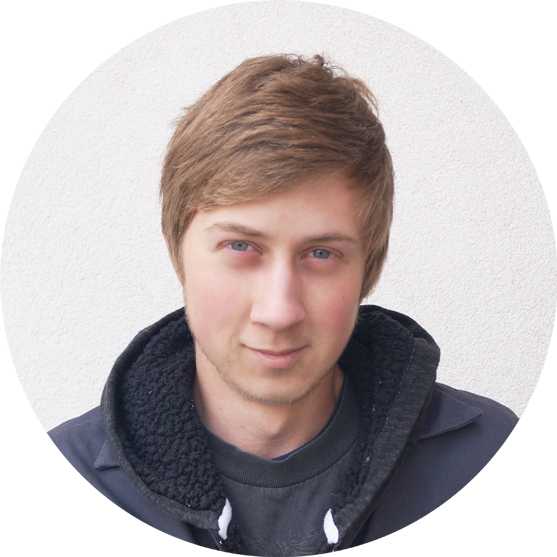 Robert "Junior" Taylor
Licensed Mechanic
Junior is 21 years of age and has been a Registered Apprentice for 2 years. Junior has been employed at CMH for 8 months and has become a valued team player.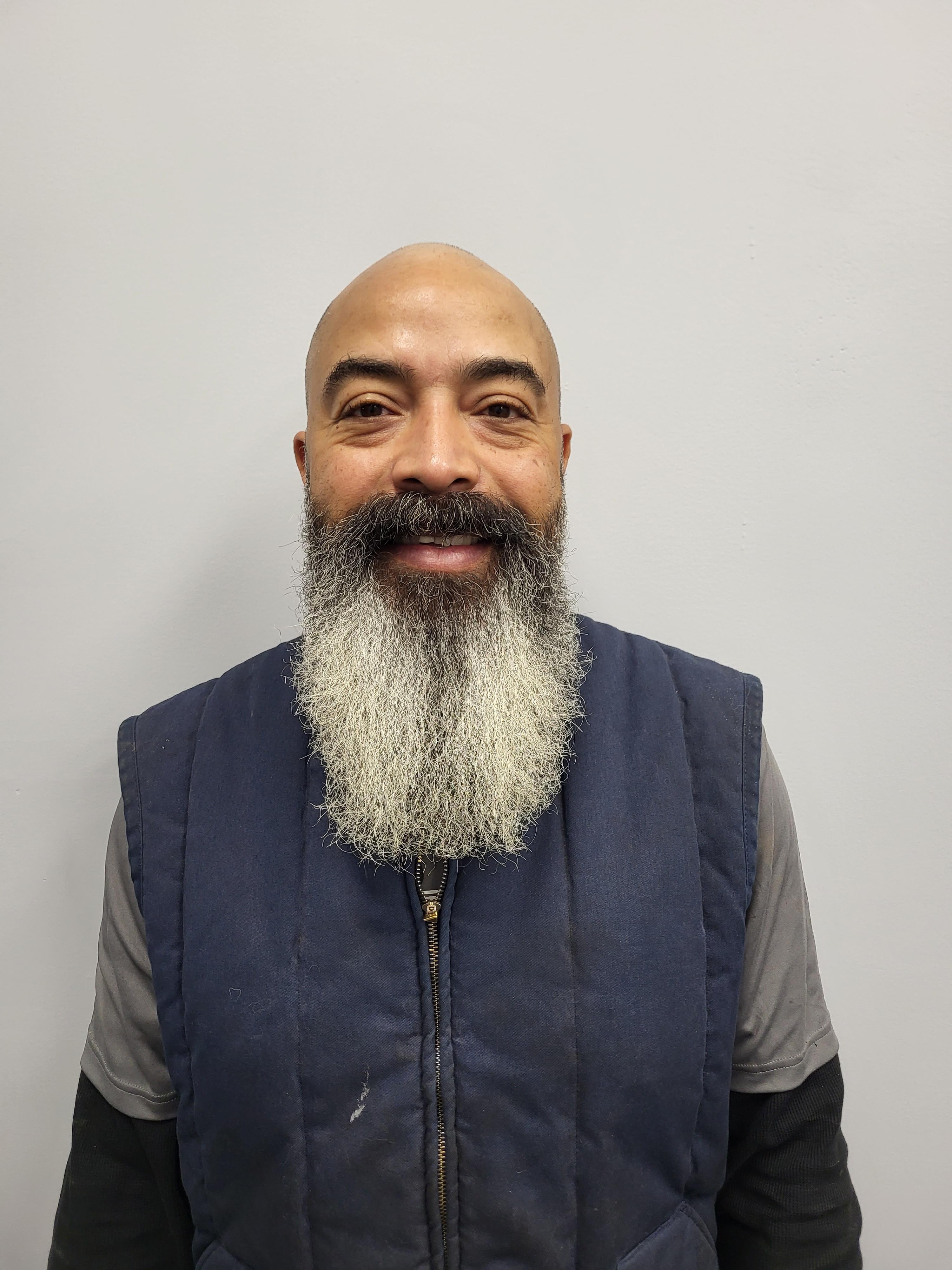 Craig Maillard
Licensed Mechanic
Craig was raised and lives in St. Catharines. He is married and has one daughter, Maya. Cycling and hiking are his favourite passtimes with the family and their dog, Milo. Craig is a valuable asset to CMH with over 15 years of experience as a licensed mechanic.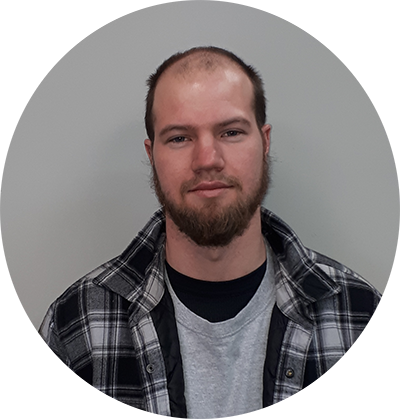 Chris Forestell
Apprentice Mechanic
Chris was born and raised in Niagara and currently lives on a farm in Vineland. He helps to take care of animals, bees and crops, and now recently maple syrup. He was in the restoration construction business for 7 years until he decided to take on another career path. Growing up working on trucks with his Opa started his interest in the automotive repair field. He has his welding technician diploma from Niagara College which also helps him in the apprentice mechanic position that he has now. In his free time he enjoys fishing, boating, hockey, 4-wheeling, building cars for demolition derby's and restoring cars.
DETAILING
Shane Stewart
Detailing Specialist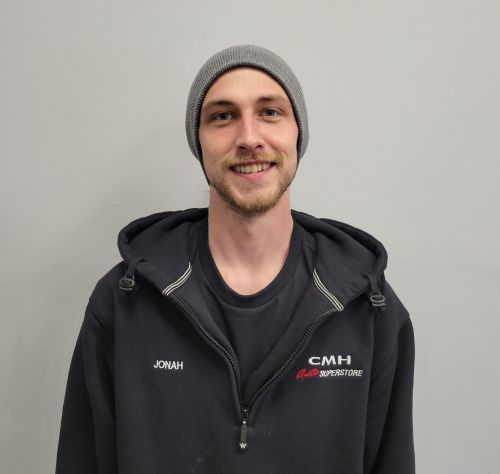 Jonah Murdock
Detailing Specialist